Working at Turf TitanZ is a different experience.
Our organization works hard, pays well, and keeps promises. Bottom line, we take care of our team.
Work for Wake Forest's Best Landscaping Company
Quick Overview:
Want a different experience? Then join our team!
We strive to find the best talent "inside" and "outside" of the green industry. We are always eager to expand our growth with professional individuals. Whether your experience in the green industry is entry level or expert, we encourage you to apply for a position that best fits your experience.
We believe that training is an investment and not an expense. Our ongoing training programs empower our team to make confident and informed decisions. We train, and cross train, routinely to ensure each team member has the skills needed to succeed. Our training programs not only promote value within our organization, but beyond. We are committed to your professional development.
Minimum Requirements
(Include but not limited to):
Pass Drug Screening
Reliable & Dependable
Positive Mindset
Self Motivated
The ability to motivate those around you
Benefits:
Four paid holidays
One-week paid vacation
Continuing Education & Professional Development
Retirement w/ company match
Weekly pay w/ direct deposit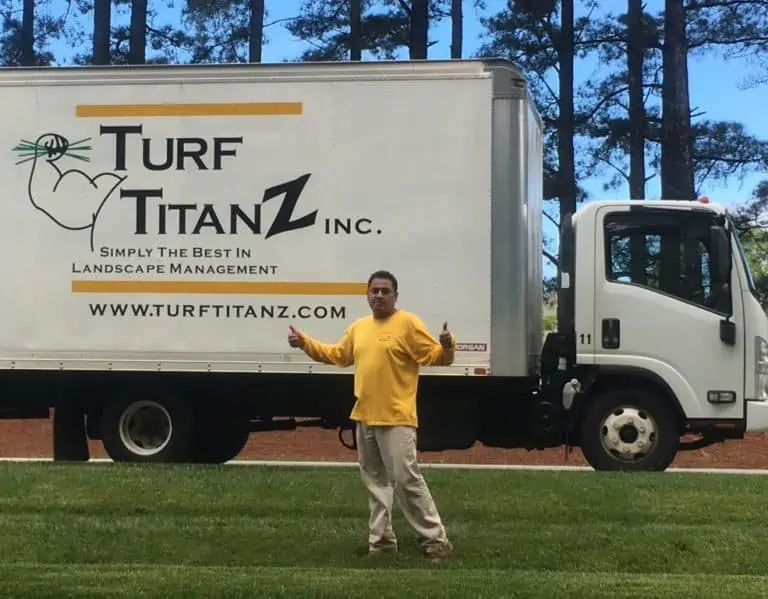 Landscape Maintenance Foreman
This position is available to motivated professionals looking for a challenge. Maintenance Foremen will lead and work alongside a maintenance crew of 2-4 team members, ensuring daily tasks are completed on time and in a safe manner. Foremen are directly responsible for meeting production goals, quality standards, enforcing company policies, enforcing safety policies, and managing team members.
Spray Technician/Lawn Care Specialist
Spray Tech is responsible for managing all turf and ornamentals under contract. This position requires working alone and seasonally working with teams. This is a key position to ensure turf and plant quality for our customers. Taking ownership of sites assigned is an absolute must.
Landscape Installation Foreman
This position is available to motivated leaders with problem solving skills. Foremen will oversee a crew of 2-4 team members, ensuring projects are completed on time and in a safe manner. Foreman must display a high level of leadership skills to maintain a safe jobsite while meeting competitive production goals.